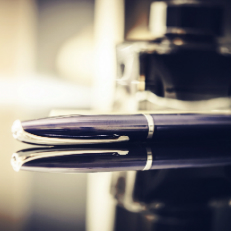 Contract Drafting
We assist our clients on their ongoing commercial and corporate requirements through ensuring the establishment of strategically optimized provisions within their business and trading agreements. We provide day-to-day support, guidance and other tools for better negotiating commercial and corporate contracts.
Major part of our services is that we draft, review and analyse all types of corporate and commercial agreements.  We provide commercially experienced drafting of all type of corporate and custom-made agreements, such as:
Share Purchase & Shareholders Agreements,

Joint Ventures,

Loan & Option Agreements, Mortgages, Charges etc.

Escrow Agency Agreements,

Non-Disclosure and Confidentiality Agreements,

Investment Brokers Agreements,

Terms and Conditions & Engagement Agreements,

Assignment, Agency, Distributorship and Franchising,

Facilities Use and Property Management,

Sale & Purchase, Real Estate and Construction,

Secularization and Syndicated Loan Agreements,

Transfer of Loans or other Obligations (Novation, Assignments, Sub-Participation),

Bonds and Promissory Notes,

Swaps.
We advise a wide range of clients in all major market sectors.  Our practice includes:
We have advised and negotiated outsourcing agreements for a large commercial and trading corporation, such as the outsourcing of a call center, the outsourcing of a customer contact center, and the establishment of a trading distributorship center for its internationally trading partners.

We have advised on long-term management contracts between management companies and villa development projects in Cyprus.

We have advised on franchise, agency and distributorship agreements between Leatherex Ltd and its' international network of partners and agents.

We have advised Liteforex Limited, iFXEXPO Inc. and others on the outsourcing of marketing services.