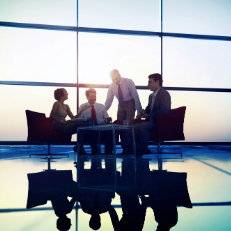 Corporate Governance Advisory
We advise and offer counselling in regards to management and board of directors' duties and obligations aiming to the investors' best protection. We assist our corporate clients on internal controls, secured management and ensuring proper monitoring of the Board of Directors.
Interpretation and implementation of corporate governance sources in Cyprus

Assisting and consulting shareholders of Cyprus companies on their rights in the operation and management of a Cyprus company

Consulting shareholders and directors on the frequency, the type and procedure of meetings

Advising directors on their management obligations as well as of their legal duties and liabilities
For more details as to how can we help you, please contact us now.