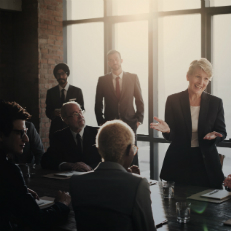 Liquidations & Strike Offs
A company may resolve to be wound up voluntarily through either a special resolution that the company be wound up voluntarily, or to the effect that it cannot by reason of its liabilities continue its business.  In either case, a liquidator is formally appointed in order to follow the statutory provisions and distribute the company's assets to its' shareholders, or to its' creditors.
We are experienced in advising shareholders and boards of directors of the steps which need to be followed for a successful voluntary liquidation. We prepare all necessary resolutions and follow the statutory time-frames in ensuring that the objectives of our clients are met both in quality as well as in timely manner.
We act as liquidators, or for liquidators, administrators, receivers and trustees in all aspects of liquidation work.  We undertake liquidation procedures in Cyprus as well as out of Cyprus, such us the UK, BVI, Seychelles, Belize, New Zealand and other jurisdictions.
AGP&Co is a member of, and regulated by, the Cyprus Insolvency Practitioners Associations, under the Insolvency Practitioners Law of 2015.
This is a simplified method of dissolving a Company, without the need of appointing or engaging the services of a liquidator.
Strike off is mostly used for companies that ceased activities, do not intend to carry on business in the future, and have no debts nor assets.  In this case, the financial statements of the company must be prepared until the date the company ceased activities and to be submitted to the local authorities (Inland Revenue and Registrar of Companies).
Subject to the Inland Revenue issuing a tax clearance certificate, we prepare all necessary Board of Directors declarations and statements of affairs which need to be submitted with the Registrar of Companies for the purpose of successfully striking the Company off.
A Company being struck off the register is not considered to have been dissolved for a period of 20 years and may be restored on an application made to Court by any member or creditor or by the Company itself.