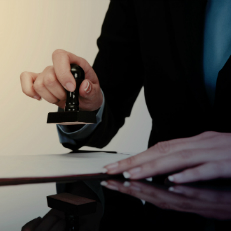 Redomiciliations and Branch Registrations
Cyprus has a very competitive tax system, an attractive business environment and modern infrastructure, with an open-market economy and high skilled workforce, making Cyprus an ideally suited for international business, not only for trading with Central and Eastern Europe, Russia, and the Middle East, but also with the EU.
Those being some of the advantages that Cyprus has to offer, many companies from all over the world decide to have their domicile transferred to Cyprus, or take advantage of the benefits that Cyprus offers through setting up a Cyprus branch.
Inward redomiciliation means that a foreign company may transfer its' business and move to Cyprus without the need of liquidating the existing company.  Upon successful completion of the process the company is becoming a Cyprus incorporated entity subject to Cypriot law, tax, and obligations.  For more information about inward redomiciliation please refer to the relevant section of this website: Redomiciliation of Companies to Cyprus.
Branch registration means that a foreign company registers a branch in Cyprus without incorporating a local entity.  The branch is subject to the laws of Cyprus and the it's income is taxed in Cyprus.  A branch is not considered to be a separate legal entity from the 'parent', although it is owned by the 'parent' company.  For more information about branch registration in Cyprus, please refer to the relevant section of this website: Branch Registration in Cyprus.