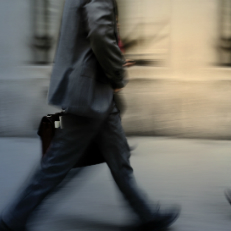 Civil & Commercial Disputes
Our team of civil and commercial litigation lawyers combine their experience and are able to manage any type and kind of small, medium and large disputes in a wide range of civil and commercial industry sectors and businesses.
We are in constant follow up of international common law case law on civil and commercial disputes including judgments from the UK, USA, Canada, South Africa and India as well as other forums, aiming to apply international case law in order to better promote, or defend, disputes before Cyprus courts (Cyprus, being a member of the Commonwealth, follows the Common Law that may apply).
Our experience is broad, covering all type of small to complex business disputes over civil and commercial matters.
Our Practice on Civil and Commercial disputes include:
Antitrust and Conflict of Law Disputes;

Banking and Finance Disputes;

Bankruptcy, Insolvency and Winding Up Proceedings;

Construction Disputes;

Commercial and Contract Disputes;

Debt Collection;

Employment Disputes;

Family and Matrimonial Disputes;

Fraud, including Electronic and Cyber Crime;

Insurance Disputes;

Landlord and Tenant Disputes;

Personal Injuries and Torts;

Public and Administrative Law Litigation;

Registration of Foreign Judgments and Arbitral Awards in Cyprus;

Real Estate Litigation and Planning Disputes;

Tax and VAT Disputes;

Regulatory Violations and White Collar Defenses.
We are represent clients on a variety of complex and multi-million disputes, in all areas of commerce and industry.
Here are some of our most recent examples of work:
We have represented Mr Sergey Mayzus and his group of companies being the victims of the world known BTC-e scandal.  Our firm succeeded on a high profile claim filed in Cyprus by Mayzus Group (Mr Sergey Mayzus, Mayzus Financial Services Ltd (UK), and OKPAY Group) against persons and companies involved in the BTC-E money laundering scandal and we succeeded in our clients been compensated with over 38 million Euro for reputational and actual damage suffered due to third parties' fraudulent actions (this was not a libel and slander case, but it was damage that our clients suffered because of third parties actions.  The court evaluated our clients' rights and liberties that have been harmed, aiming at compensating them as innocent victims of an international scandal, of third parties' unlawful actions who showed indifference to the rights of others. For more details of this case please click here. 

Great success for our clients EMAS AMC (member of the Subsea 7 Group, headquartered in London). Our clients are in the offshore operations operating all over the world; on behalf of our clients we have successfully obtained interim prohibitory injunctions in Cyprus against a vessel dry-docking service company for illegal possession of equipment (valued over 10 million euro). We have been successful and our clients collected the equipment in less than a year from the day of submitting the action; our strategy included an ex-parte interim prohibitory injunction against the Defendant in using and/or alienating the equipment.

Engaged by Grant Thornton (UK) who, acting as trustees in bankruptcy for the estate of Mrs Anastasia Erokhova, wife of the 'runaway' ex-head of NPO KOSMOS group in Russia -convicted in Britain- Mr Andrey Chermyakov, we enforced our Clients' rights in Cyprus in taking possession of assets illegally transferred by Mr Chermyakov his wife Mrs Erokhova in an attempt to hide them from creditors. Our firm has been successful and have managed to release large amounts of funds in favour our clients in their capacity as trustees in bankruptcy.

We have represented the wife of a well-known Russian businessman/millionaire (Mrs OS) against whom an interim order has been issued by the Limassol District Court prohibiting him from using, disposing off, or otherwise alienating assets, or cash in bank accounts, up to the amount of EURO 25 million, due to a guarantee agreement which he has allegedly violated. Representing the wife of the said businessman we have appeared as an interested party to the action for submitting an objection to the interim orders as well as for applying to set aside the action itself for being in violation of our client's rights. The interim order effected the rights and assets of our client who according to Russian law is entitled to 50% of these assets and who never consented to her husband executing such guarantee. Our application has been successful!

Our Clients, IntelisoftCy Ltd, is a well-known software development company situated in Cyprus serving clients internationally. During later 2017 it came to our clients' attention that their Intellectual Property rights and good will were being violated by multiple persons and entities, in Cyprus and abroad, through conspiracy between hackers and persons/entities who took advantage of the violation committed against our clients as well as through pirated software and for distributing our clients' software in an unauthorized manner. Following that, a number of legal actions have been filed. During January 2019 an interim injunction has been obtained for our clients, prohibiting the Defendants from further illegal use of our clients' intellectual properties.

Our clients, Akrein Group from Austria, being the 50% shareholders in a Cyprus company, being in the hotelier industry and an active property land developer in Cyprus. The Cyprus company is represented by 4 directors, 2 of which are appointed by our clients.  The other 2 directors represent the other shareholders.  The directors representing the other two shareholders have -without our clients' knowledge and consent- executed a guarantee agreement with the Bank of Cyprus PLC for a €38.5 million loan facility which was released by the bank to a third company (another company relating to the said shareholders). We have filed a derivative action against the Cyprus company and against the other shareholders, against the directors, as well as against the bank for fraud, breach of fiduciary duties, violation of statutory duties, and for cancellation of the guarantees.  Still in pleading stage.

Representing 5 out of 14 Defendants in a legal action filed by Latvian Bank REVERTA AS against a group of Cypriot, Russian, and offshore companies and individuals, for alleged fraud, deceit, and conspiracy to injure, in a claim for €25 million, and having the Claimant obtained prohibitory injunctions against our clients who act as trustees for foreign businessmen on an ex-parte basis (without notice), the AGP Litigation team have successfully opposed the interim orders and the court, having decided on our clients' favor, has cancelled the interim orders and rejected the Applicants' petition on its' entirety, with costs to our clients' favor. The case is currently pending appeal.