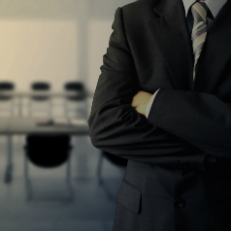 Corporate Litigation
Through the combination of our lawyers' expertise both in corporate law and in litigation we have in-depth knowledge and established extensive experience on corporate litigation.
We represent both corporate clients and individuals over corporate areas of the law on securing and protecting their legal rights in Cyprus through court procedure.
Due to our Firm's heavy practice on Company law and Corporate Governance matters we aim to continuously monitor our clients' security and to be proactive when needed.
Much of our work involves:
Shareholders Disputes and Derivative Actions

Breach of Share Purchase and Shareholders' Agreements

Protection of Minority Shareholders' Rights

Dead End situations between Shareholders

Removal and Replacement of Board of Directors by Shareholders

Disputes over Joint Ventures, Post-Mergers and Acquisition Disputes

Corporate Governance Violations and Rectifications 
We advise our clients on considering immediate interim measures in the event of corporate dispute in order to safeguard their investments in the company.
We have been privileged to represent clients on complex and multi-million disputes, including those arising from mergers, joint ventures, investments and shareholders disputes, among other transactions.
Here are some of our most recent examples of work:
We have represented 5 out of 14 Defendants in a legal action against a group of Cypriot, Russian, and offshore companies and individuals, for alleged corporate fraud, deceit, conspiracy to injure.  The claim is for €25 million, and prohibitory injunctions have been issued against our clients on an ex-parte (without notice) basis.  We have successfully opposed the interim orders the court, having decided on our favor, has cancelled the interim order and rejected the Applicants' petition.

We have represented a Cyprus Holding company of a large Russian group, in a claim of 47 million euro submitted by a business associate/partner of the group alleging violation of a Put Option and Call Option agreement.  The claimant attempted to freeze our clients' bank accounts and assets up to the value of the claim (i.e. up to 47 million).  Having submitted an objection to the claimant's application for interim order, the application as well as the action was withdrawn and rejected by the court.

Representing an Egyptian strategic investor during a Joint Venture project in Cyprus, we have successfully applied for interim orders and prohibitory injunctions against our client's partner.  The joint venture project value was approximately EUR 68 million, in Cyprus. The counterparty to the joint venture has violated the agreement with our client and failed to transfer the shares which our client was entitled to.  The defendant was prohibited from selling or otherwise alienating assets of the joint venture or changing the share structure of the joint venture itself.

We have submitted a Norwich Pharmacal Action (June 2015) for a claim of over 200 million USD before a President Judge in Nicosia District Court requesting a court order for a bank to lift the corporate veil and disclose confidential information in aid of the legal actions to follow. The action involved fraud and conspiracy intending to cause financial injury. Our action was successful with the bank disclosing through affidavit into court the beneficiaries.

Successful Ex-Parte Appointment of Interim Receiver/Manager before the District Court of Limassol (June 2015) - You can find more details on the importance of this case in our press release.

We have represented a minority shareholder in a Cyprus company for Oppression of Minority shareholder's rights, whose shares have been diluted in breach of a Shareholders' Agreement, in violation of a Shareholder's "legitimate expectations" and in violation of articles 202-211 of the Company Law CAP 113 of Cyprus. The petition filed was for the winding up of the Cyprus company, whose value exceeded USD 2 billion.

We have represented a Shareholder of a Cyprus company, a Ukrainian national, against the Cyprus company's board of directors for breach of directors' duties towards the company's best interests and for recognition and subsequently violation of fiduciary obligations by the directors towards the company's shareholders. The directors' breach of duty towards the company's best interest resulted in a damage of over EUR 400 million.

We have obtained tracing and freezing injunctions against a Cyprus company for alleged cybercrime committed against Abena Ltd, a UK retail company; through the tracing orders we have assisted Scotland Yard on their investigations. The stolen funds amounted to nearly GBP 500,000.

We have represented a majority shareholder, being a large retail Russian group, in a cross-border dispute with a minority shareholder, with regards to a Cyprus company.

We have represented a great number of clients on securing their shareholdings in Cyprus.