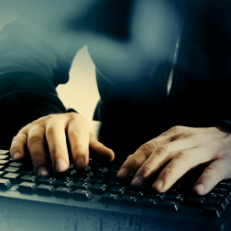 Cybercrime
Today, commercial organizations and individuals take advantage of the use of modern forms of communication and data storage (such us use of "clouds" etc.). However, such technologies are still exposed to cyber-crimes which might be exploited by persons who seek to unlawfully acquire your data or access your technology systems.
Cyber-crime constitutes nothing less than theft, violation of privacy, hacking, harassment, fraud, financial crime etc.
Our team of IP and Litigation lawyers can assist and advise you on the best actions in order to protect your data in case of such unlawful violation of your technology systems.
Actions can be injunction proceedings and civil and/or criminal actions before the court.
For more details as to how can we help you, please contact us now.
We have successfully closed a case of fraud whereby the company ABENA INTERNATIONAL AS LTD, of Cyprus, had committed fraud and stolen over 600,000 GBP from our clients [xxx] UK LIMITED.  Having obtained two interim orders (one freezing and one tracing order) we have successfully (a) traced the stolen funds and had them frozen in different banks in the EU, and (b) managed to get final judgment of the action in favour of our clients and against the Defendants, for the full amount of the claim.

Having submitted a Class Action in favor of our clients and against the Defendants, LQD Markets Ltd, a Cyprus Investment Firm, for a claim of an alleged financial fraud for approximately 2 million EURO, we have succeeded getting a freezing injunction against the Defendants prohibiting them from moving money out of Cyprus until final completion of the legal action.