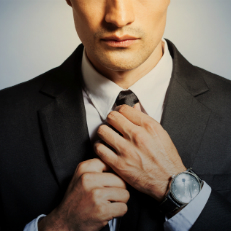 Interim Orders & Injunctions
Interim orders and prohibitory injunctions are temporary rulings that are issued in order to ensure that the rights of the Parties are protected until the competent Court reaches its final decision.
If you are involved in a case as a Claimant and consider that you have good chances of success, but that there is a significant risk that the Defendant's status quo may change (i.e. that he may alienate assets or will transfer his money out of the Court's control) in a way that it will be difficult (or even impossible) to ensure the protection of your rights and to "do justice" by the stage when judgment will be issued, then you can apply for an interim order, in the form of prohibitory or freezing injunctions or otherwise.
On the other hand, if you are a Defendant against whom an Interim Order has been issued, we have the knowledge and long-term expertise to oppose such Interim Order and to have it rejected as quickly as possible, either on substantial or even on technical points.
For more details as to how can we help you, please contact us now.
Our Litigation Team has the expertise and the experience to advise on the most appropriate interim actions to take, depending on the specifics of each case and its' objectives, in order to protect our clients' best interests.
We prepare and submit the required applications to the competent Court in Cyprus for one (or more) of the following Interim Orders:
Freezing Injunctions (known as Mareva Injunctions)

Chabra (freezing) Orders

Prohibitory Injunctions (i.e. interim orders blocking the exercise of certain acts)

Discovery and Tracing Orders / Norwich Pharmacal Orders

Search Orders / Anton Piller Orders

Gagging Orders (i.e. prohibiting the public disclosure of information on a particular matter in order, for instance, to avoid that a third party alerts or notifies the Respondent on the Applicant's legal steps.)
Our lawyers' experience on interim orders and injunctions is our clients' advantage. Succeeding on interim injunctions is a matter of knowledge and experience. Here are a few of our most recent examples of work:
Successful appeal before the Supreme Court: Representing our client, a Russian HNWI against whose interests an interim order for disclosure (Norwich Pharmacal) was issued ordering Cyprus banks to disclose his banking details and transactions with them, we have appealed the district court's decision with the Supreme Court to have noted that the requirements set by the common law and applied by case law in Cyprus with reference to disclosure applications based on the Norwich Pharmacal relief were missing, and went on to say that the District Court of Limassol wrongfully assessed the issues brought forward and ordered that all documents disclosed to be returned to court, forbidding the Respondent from making any use of those.  You may find a relevant press release here
Representing a Russian PLC and its group of Cyprus companies we have successfully obtained in Cyprus interim prohibitory orders against our counterparties and their directors and servants, in aid and support of an LCIA arbitration, preventing our counterparties from exercising their voting rights during the AGM and safeguarding a debt claim at the LCIA for repayment of sums by our counterparties pursuant to loan agreements, in the sum of nearly US$1,4 billion. You may find relevant press release here
We have represented 5 out of 14 Defendants in a legal action against a group of Cypriot, Russian, and offshore companies and individuals, for alleged fraud, deceit, conspiracy to injure.  The claim is for €25 million, and prohibitory injunctions have been issued against our clients on an ex-parte (without notice) basis.  We have successfully opposed the interim orders the court, having decided on our favour, has cancelled the interim order and rejected the Applicants' petition.
On behalf of the Claimant, we have successfully been granted with an International Mareva Freezing and Prohibitory Injunction against a world known Binary Options Investment Firm for fraud, Banc de Binary, which while being into Court dispute with our client has renounced its' license and terminated its' operations in Cyprus.
We represented a Russian businessman, being the ultimate beneficiary of multiple groups ultimately held via Cypriot companies, against whom an interim prohibitory injunction (Mareva) has been issued prohibiting him from transferring, selling or alienating any assets which he, directly or indirectly, holds in Cyprus and in Russia, for up to US$47 million.  Following a court hearing, the case has been withdrawn by the Claimants without costs against our client.
We have represented a Cyprus holding company whose assets consist of multiple Russian businesses, including three banks, against which interim orders were issued prohibiting our client from using, selling, transferring or otherwise alienating assets, or cash in banks, of up to USD 40 million.  Following the submission of an objection on behalf of our client, the case has been withdrawn without costs against our client.
Representing our client, an Afghani investor who has lost almost USD 2 million through a Cypriot Investment Firm, we have successfully lifted the corporate veil and an interim prohibitory injunction (Mareva) has been issued against (a) the Investment Firm, (b) the ultimate owner of the investment firm, and (c) against the managing director of the firm. The hearing took place and the interim order became absolute.
We have represented the wife of a Russian businessman against whom an interim order has been issued prohibiting her from using, disposing off, or otherwise alienating assets, or cash in bank accounts, up to the amount of EURO 25 million.  Representing the wife of the said businessman we have appeared as an interested party to the action for submitting an objection to the interim orders and for applying to set aside the action itself as a violation of our client's rights.  The interim order affects the rights and assets of our client, who according to Russian law, is entitled to 50% of these assets.
We have represented an Egyptian strategic investor for a joint venture project of approximately EUR 68 million in Cyprus. The counterparty to the joint venture has violated the agreement with our client. We have successfully applied for interim orders and prohibitory injunctions.  The order has prohibited the defendant from selling or otherwise alienating assets of the joint venture or changing the share structure of the joint venture itself. For more details on the case, please refer to our related press release
Successful Cancellation of Interim Orders | This time we defended successfully the interests of our clients (Respondents) to whom interim orders were addressed.  In a nutshell, our clients – a Cyprus holding Company who owns substantial assets in Russia – were prohibited from selling or otherwise alienating assets up to 6 million Euro from Cyprus and abroad, including cash in bank accounts.  Upon submission of an objection we have successfully had the interim orders rejected.  For further information, please read our related press release
Successful submission of a Norwich Pharmacal Action  | This case concerned a claim of over 200 million USD before a President Judge in Nicosia District Court requesting a court order for a bank to lift the corporate veil and disclose confidential information in aid of legal actions to follow.  The action involved fraud and conspiracy intending to cause financial injury to our client, a Trust Foundation which owns assets valued at over 1 billion USD in Ukraine. Our action was successful with the bank disclosing through affidavit into court the beneficiaries.
Successful Ex-Parte Appointment of Interim Receiver/Manager in the context of a derivative action.  This has been a triumph! Representing our client, the 50% UBO of an agriculture group in Ukraine, consisted of over 30 Ukrainian and Cypriot companies, we successfully applied before the Limassol District Court for the appointment of an Interim Receiver, replacing the board of directors of the ultimate Cypriot holding company on grounds of equity.  Action value: over 1 billion USD. For further information, please read our related press release.
Successful Interim Order at the Limassol District Court | Interlocutory Injunction against two of the biggest Banks in Cyprus prohibiting them from liquidating our clients' bank guarantee. For further information, please read our related press release.
Successful Interim prohibitory injunction against a well know Forex Broker headquartered in Cyprus and regulated by the Cyprus Securities and Exchange Commission (CySEC) | This has been issued in the context of a class action whereby AGP representing 53 claimants have submitted a legal action against a well know broker who allegedly has defrauded the claimants for an amount of EUR 1.8 million.  Together with the legal action, we have successfully submitted interim prohibitory injunctions freezing the investment firm's bank accounts in Cyprus and abroad for up to EUR 1.8 million.
Successful interim orders (a freezing injunction order & a tracing order) in a fraud (cybercrime) case | We have successfully closed a case of fraud whereby a Cyprus Company had committed fraud against our clients [... UK LIMITED].  Having obtained two ex-parte interim orders (one freezing and one tracing order) we have managed to (a) block funds stolen and (b) trace the different banks where the funds were distributed and have thereafter managed to have all funds blocked and frozen.  A final judgment of the action in favour of our clients and against the Defendants was issued, for the full amount of the case. Action value GB£ 500.000.