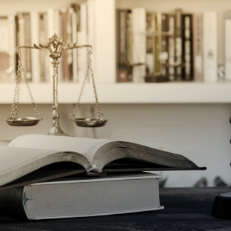 Divorce Petition in Cyprus
Upon a marriage breakdown, divorce is the legal process that will bring an end to the legal, or religious, relationship of the couple.
At AGP&Co we recognize that for many people divorce is their only contact with the Courts and that high emotions may be involved, so we work as a team with you aiming to resolve the dispute without unnecessary delays while at the same time with efficiency and compassion.
We aim in explaining every step of the process, including the legal terms and Court rules that you will probably hear during the divorce.
Our Practice includes filing of Divorce Petitions at all Family Court of Cyprus for all type of grounds and reasons.
We represent both Applicants or Respondents and our Family Law team is taking each case on its' own individual merits and circumstances, its' confidential nature and human sensitivities.
For more details as to how can we help you, please contact us now.
Civil Weddings
Civil weddings can be a quick divorce process.  Upon our engagement we are able to draft and file the Divorce Petition within 2 days.  The Divorce Petition is filed at the Family Court of the District where you have last been living with your ex-partner and it is set for Court Directions in approximately one (1) month from the day of filing.  During this time period the Divorce Petition is served to the responded who is entitled to file for a Notice of Objection to the Divorce Petition.
By experience, only rarely a Respondent is filing a Notice for Objection.  In cases where no objection is filed, our Divorce Lawyers will request a Hearing Date whereby you, together with a Divorce Lawyer of AGP&Co, will appear to court and testify of your reasons for the Divorce.  Our Divorce Lawyers will guide you all the way through.  The same day a Dissolution of the Wedding Order is issued.  The whole Divorce process should be completed within two (2) months, unless an Objection to Divorce is filed.  In case of Objection the whole process may be extended to an average of six to nine months.
Religious Weddings 
Religious weddings have the same exact Court process as Civil Weddings, with the only difference that three (3) months prior to filing a Divorce Petition to the Family Court you are required to send a Notice of Marriage Dissolution to the competent Bishop notifying him of your intention of filing for Divorce.
Who can divorce in Cyprus?
Any couple, of any nationality, who has been living in the Republic of Cyprus for at least three (3) months can file for Divorce Order in Cyprus Family Courts.
What are the Grounds of Divorcing in Cyprus?
According to Family Law in Cyprus, a Divorce Order will be issued upon proving any of the following grounds:
Serious breakdown of the relationship

Inexcusable absence from the family for over two (2) years

Infidelity

Separation for over four (4) years

Immoral behavior

Violence and physical abuse

Insanity

Imprisonment of the spouse for over sever (7) years

Spouse declared dead or missing

Inability to have sexual intercourse which existed at the time of the marriage and continuous for six (6) months and during the application for Divorce

Refusal of one spouse to have children

Change of religion