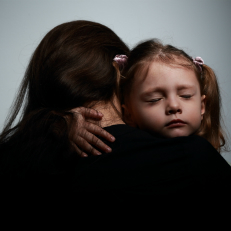 Violence in Family & Injunctive Reliefs
If you are suffering from violence in the family, or from domestic violence in your relationship, it is a highly frightening and difficult situation and at the same time emotional and hard to express experience.
Such sensitive situations require professional assistance and consultation. Our experienced family lawyers aim to assist you in situations of family or domestic violence and on issues surrounding it, including the negative effect that such violence may have on your private and professional life, on your children or dependents.
Any contact or communication with our lawyers takes place on strictly district and confidential manner; we encourage you to consider a meeting with our lawyers in the event of such suffering.  Any measures which should be taken they should be done so in strict confidence and in an efficient way. 
For more details as to how can we help you, please contact us now.
We intent to offer a supportive family team, to guide you towards the right direction and to explain you the different steps available.
Filing a police report or filing for an Injunctive Court relief in Cyprus Courts might be an option which you ought to seriously consider when violence is affecting your life and human living. We have assisted domestic violence victims on taking the right steps to end the circle of violence and break free.
Injunctive Court orders prohibiting the other party from contacting you can be issued within few days and in high confidence.