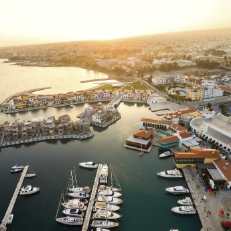 Permanent Residence Permit in Cyprus
Regulation 6(2) of the Aliens and Immigration Regulations has recently been simplified by the Ministry of Interior in order to issue residence permits to applicants from non-European countries who intend to invest in the Republic of Cyprus, provided that certain requirements are met.
Cyprus has a subtropical climate with warm summers and mild cold winters as well as a convenient geographical position.
Modern, free-market, service-based economy, where in conjunction with its effective and transparent regulatory and legal framework, it offers international investors and businesses the confidence to invest, grow and prosper.
Our team of Immigration lawyers and consultants will consult you on the requirements of the whole application process.
We aim in advising you on all necessary questions and to assist you on the preparation of all documents necessary for submission. We submit the complete application together will all necessary supporting documents to the authorities on your behalf, we monitor the status of the application and we act as a liaison with authorities during the examination of the application. Our target is to make this process as easy and as fast as possible for our clients.
The applicant must invest at least €300,000 in one of the following investment categories:
House / apartment;

Real estate (excluding houses / apartments);

Cyprus Company's share capital, with business activities and personnel in the Republic of Cyprus;

Units of Cyprus Investment Organization of Collective Investments (forms of AIF, AIFLNP, RAIF).
Benefits of the Permanent Residence Permit in Cyprus
Benefits apply to the entire family (children up to 25 years old, spouse, parents and parents-in-law );

Applicants can apply for Cyprus citizenship after 5 years of Permanent residence in the Republic of Cyprus, instead of 7 that is valid today. Further reduction to 4 years if the criterion of holding a recognized certificate of very good knowledge of the Greek language is met;

Enables you to travel through Europe with ease;

Cyprus offers the lowest personal and corporate tax rates in the EU and double tax treaties with almost 60 countries;

The permit holder has the advantage to establish a company or business of his/her own;

High standard Educational Institutions and healthcare facilities;

Cyprus has the lowest criminal rate in Europe.