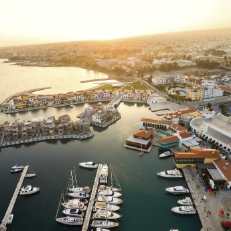 Permanent Residence Permit in Cyprus
Foreign citizens, of third countries outside the European Union, are entitled to apply for Residence Permit in Cyprus on the basis of the Categories referred to in Regulations 5 and 6(2) of the Aliens and Immigration Regulations.
Due to Cyprus' small size and geographical position, combined with low crime and low tax on income, its' cosmopolitan city style and international business establishments, and its unique nature, the Mediterranean Sea and a bright sun that shines over 300 days per year, makes Cyprus a popular destination for foreigners looking to reside to.
Cyprus Resident and Immigration Permits are granted according to certain provisions and criteria. Depending to the different circumstances of each Applicant, different provisions and different type of Residence Permits can be granted.
Our team of Immigration lawyers and consultants will consult you on the requirements of the whole application process.
We aim in advising you on all necessary questions and to assist you on the preparation of all documents necessary for submission. We submit the complete application together will all necessary supporting documents to the authorities on your behalf, we monitor the status of the application and we act as a liaison with authorities during the examination of the application. Our target is to make this process as easy and as fast possible for our clients.
The Permits
Under regulation 6(2) for Permanent Residence Permit, for purchasers of real estate of a market value of over €300,000 + VAT. Such applicants are entitled to take advantage of a Residence Permit, issued within 3 months.
Under regulation 5 for Long Term Residence Permits for applicants falling into any one of the following Categories:
Categories A, B, C and D: For self-employees in different sectors of trade or profession (agriculture, breeding, mining, science etc.)
Category E: For persons offered employment in Cyprus (advance work permit is a requirement)
Category F: For persons who wish to reside in Cyprus, with secure annual income without the need to engage in any business in Cyprus.
Why apply for it
An Immigration Permit gives a Non-EU national the right to permanently reside in Cyprus; it excludes you from any immigration entry procedures and controls. Your family can also obtain it (married spouse, children under 18 years old and financially dependent children up to 25 years old).
For more details as to how can we help you, please contact us now. 
The main benefit of the Permanent Residence Permit, under category 6(2), is that it is granted within 2-3 months, for an indefinite duration.
Applicants must have:
purchased in Cyprus one or two new real estate properties with total purchase cost of at least €300.000 (excluding VAT). Properties can be two residences, or one residence and one office, or one residence and one shop. At least €200.000 of the purchase cost must be paid and all funds need to be transferred from abroad;
a secure and steady annual income transferred on a regular basis from abroad to a bank operating in Cyprus. The income should derive from sources other than employment in Cyprus;
funds transferred from abroad and deposited in a Bank operating in Cyprus in a 3-year Fixed Deposit Account.