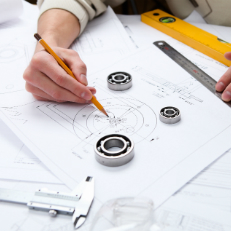 Patents
Our practice covers patents, inventions and know-how registration and litigation.
In terms of registration, we assist on preparing a description of the invention (the patent specifications), which shall be filed to the relevant patent office together with all other official forms and correspondence which need to follow up the application. Our practice includes representation of our clients before national patent offices, as well as before regional bodies, such as the European Patent Office (EPO). We further can advise you on the manners to consider for patent protection of your invention, on patentability matters, on possible infringements of your patent and on the steps to follow.
In terms of litigation, our litigation lawyers can represent you in patent infringement proceedings or may recommend you an alternative route in case of weak position in pursuing a claim. It certainly is vital that, prior to filing any actions before courts, you ensure that the other party has not acquired any licenses under the patent that he/she/it allegedly uses in infringement of your patent.
For more details as to how can we help you, please contact us now.