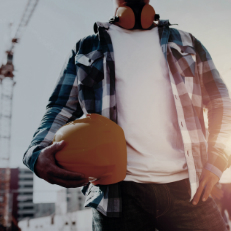 Accidents at Work
In case you have been involved in an accident at work, which was not your fault, you may be able to make a claim for compensation.
Similarly to all other claims for accident compensation, you will need to prove that your injury was caused due to the negligence of another party during your employment.
Who is liable to compensate you?
Every employer has responsibility and duty to protect his employees and independent contractors (including visitors). Employers need to provide employees with all health and safety equipment and to maintain the employment environment in a safe condition. The workplace needs to be kept in secure condition for the employees' safety and in the case of work which requires manual human involvement, with sufficient training or guidelines and instructions.
Make a Claim
If you have been injured during your employment you may feel free to contact us for a preliminary consultation. We will guide you through your chances of succeeding a personal injury claim against your employer as well as with an approximate estimation of the compensation you may be entitled to.
For more details as to how can we help you, please contact us now.