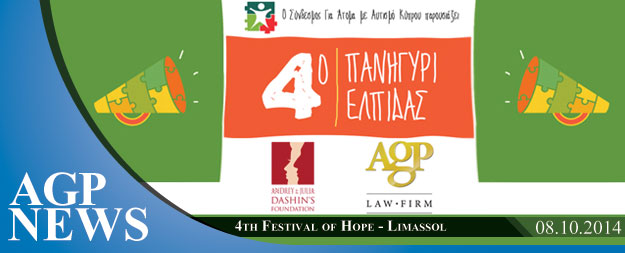 The 4th Festival of Hope will take place on the 12 of October 2014 from 10:30 to 20:00 at Molos in Limassol.
The Festival is organized by the Association for people with Autism, aiming to improve the quality of life for individuals on the autism spectrum and to support their families. 
Our law firm, A.G. Paphitis & Co. LLC (AGP Law Firm), is committed to creating a substantial and long-term impact on our local community. Within these efforts, our Firm supports and co-sponsors the event. Our team will be there. Join us and spend the day with us, supporting the festival.