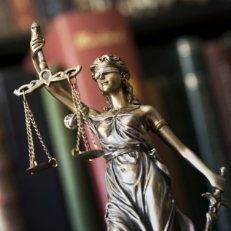 Financial Crime: Forex scam & fraud
Financial crime is a fast-growing concern nowadays. Financial and Investment Firms, their directors and officers may be found liable for your financial loss due to negligent or fraudulent wrongdoing and regulatory violations.
Such wrongdoers can be Banks, Financial Services Companies, Investment Firms, Forex Brokers and Dealers or Portfolio Managers, Market Makers and generally any entity or person who is, or should be, authorized to offer such services to the public.
Our FS Regulatory advisory team in cooperation with our litigation team has the ultimate expertise in undertaking financial crime cases in Cyprus, in acting for and defending investors whose money have been lost or diluted for reasons which the investors themselves may not be aware of. We have the expertise and experience of filing financially and regulatory technical court claims, as well as detailed reports to regulatory bodies, such as the CySEC, the Central Bank, MOKAS, the Police etc elaborating on financial misconducts which may have been committed by the wrongdoer.
For more details as to how can we help you, please contact us now.
Our 'flourishing' Regulatory and Financial Services litigation practice is distinct in Cyprus for acting for or against Banking, Financial or Investment institutions.
We represent before Cyprus courts, on an on-going retainer, most of Cyprus' major banks, including Bank of Cyprus PLC, Hellenic Bank PLC and Alpha Bank (Cyprus) Ltd.

We currently represent 53 claimants in a pending Class Action filed by our clients into Cyprus courts against an Investment Broker -FOREX type- Market Maker Firm regulated by CySEC, FCA and other regulatory bodies, in the context of which we applied for and successfully be granted a freezing injunction (Mareva) against the Defendant's bank accounts.  The claim involves alleged fraud and regulatory misconduct committed by the directors which resulted to a loss of over EUR 2 million to our clients.

We successfully represented an individual trader who lost over USD 1,8 million in FX trading with a world known FX Broker & Market Maker. The case has been settled in favor of our client.

We have successfully got a Tracing Order and a Freezing Order issued by the Nicosia District Court for a financial fraud committed through violation of Internet Banking of a world known trading company. The Tracing Order has assisted Cyprus MOKAS (Unit for Combating Money Laundering) and the UK Scotland Yard during criminal investigations.