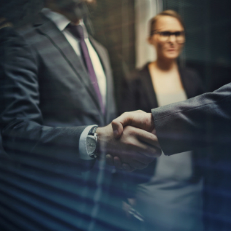 Trusts & Trustee Services
We provide high level independent Trustee and Fiduciary services for both private and corporate clients.  Our aim is to offer a variety of solutions for the management of assets and wealth, or for holding shares and ensuring confidentiality when necessary.
We advise on how to better structure your Trust, and how to best manage and administrate the same, in accordance to the Cyprus Domestic & International Trusts Law (CIT) of 1992, as well as in other jurisdictions such as BVI (VISTA), Panama and Cayman Trusts.
We encourage you to consider asset wealth protection as well as estate planning options through the adoption of advance planning Trust strategies.  Cyprus Trusts can further offer unique tax planning opportunities and give you access to the wide network of Double Tax Treaties of Cyprus.
Trust assets include bank deposits, real estate, cash, jewelry and any kind of personal property  whereas holding company shares on trust aiming to anonymity of the ultimate beneficial owner is a fiduciary service we offer to large number of private clients.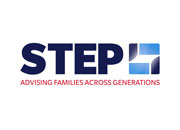 AGP is a member of the International Society of Trust and Estate Practitioners, keeping our Trust lawyers up to date and in full awareness of the international trustee trends, programs and events.
Trusts have been offering asset protection for hundreds of years and despite the changing lifestyle and business conditions over the years, they still offer multiple benefits.
At a nutshell, the benefits of a Cyprus Trust can be summarized as follows:
Protection of assets and wealth for future security, from business failure, from future creditors or from a relationship breakdown

Tax planning and optimization; trusts can be subject to a low tax jurisdiction reducing therefore exposure to high taxes of your country of residence

Inheritance planning and retaining control over statutory disposition of assets
We offer complete package of trust and trustee services, including:
Formation and management of Cyprus/Cypriot and foreign Trusts

Appointment of trustees for every type of trusts

Nominee appointments for private individuals and investments
Our experience involves the setting up and management of a variety of Cyprus Trust including Family Trusts, Business Trusts, Investment Trusts, Inheritance Trusts and Asset Protection Trusts.
For various reasons, business confidentiality and keeping identity not disclosed is nowadays an important factor for a great number of businessmen.  Ultimate beneficial owners of a variety of businesses choose to preserve their identity not disclosed to public records; i.e. not available to the public.
The reasons of choosing such anonymity on businesses can be many, some of which can be:
Family Protection; the less people know about you and your business dealings, the better.

Asset Protection.  Similarly to Trusts, corporate anonymity offers nothing less than what a trust offers.  Company shares are held on trust for the benefit of the structure's ultimate beneficial owner.

Less Public Exposure.  It is common that businessmen who may curry on a variety of businesses wish to keep their name and contact details not exposed to the general public.  Using anonymity services ensures and guarantees such protection.
Cyprus laws, Cypriot courts and Cypriot authorities and businesses accept and recognise nominee Shareholder appointments, which we provide to a great number of our international clients.  Such anonymity is fully preserved by our Firm which cannot be disclosed to any third person, apart from banks (in case of a bank account) and to the company's auditors (in case the company needs annual audit, but it is not disclosed to the tax authorities).
All members of our Group are highly sensitive when anonymity services are concerned.  We offer international Nominee Shareholder services in order to preserve anonymity and ensure that your identity remains confidential.
Our Nominee Shareholder services are offered in relation to all type of companies, including Cyprus, onshore and offshore companies.  We ensure that absolute confidentiality is ensured, even within the members of our corporate services department, through the establishment of proper means of technology and premium management and corporate administration software solutions.