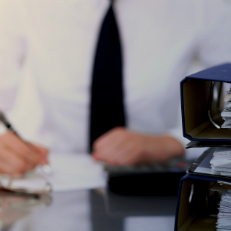 Audit (Internal & External)
Our Group's combination of professionals is an added value to our clients. Being able to offer our "one-stop-shop" type of package inevitably saves our clients valuable time and money. All professionals within our group have in-depth knowledge of the rules and long-term experience of the regulator's requirements.
Internal Audit and External Audit is a mandatory requirement for CySEC regulated Investment Firms as well as for Institutions regulated by the Central Bank of Cyprus (EMIs and PIs).  This is a highly complex area which requires professional training, experience and ability to deliver. We have put all these together for our client's piece of mind.
For more details as to how can we help you, please contact us now.
Through our One-Stop-Shop package, we offer Internal Audit Services, which includes:
Audit Trail Verification - Our team of outsourcing Internal Auditors review the audit trail capabilities of the company's electronic systems and procedures in accordance with CySEC's requirements;

Internal Audit Outsourcing - We arrange for the appointment of Internal Auditors. In case of necessity, we have the relationship and agreements in place to appoint a Big Four Audit Firm as internal auditor, if required.
Through our One-Stop-Shop package, we offer outsourced External Audit Services, which includes:
Provision of Statutory external audit and preparation of independent auditor report for investment firms in accordance with International Auditing Standards (IAS)

Preparation of Financial Statements in accordance with International Financial Reporting Standards (IFRSs) and submission of the same to CySEC

Auditing compliance with Client Assets safekeeping requirements and submission of the related suitability reports to CySEC

Audit of the statement of eligible funds and financial instruments of your company and preparation of related Audit report to the directors of your company for submission to CySEC

Assurance review and issuance of independent auditors report in relation to the fair presentation of the "Disclosures and Market Discipline" of the Forex company according to CySEC regulations

Preparation and submission of annual tax forms to the Inland Revenue.