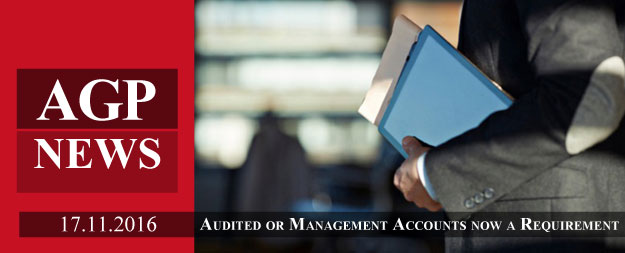 Recommended contact person
Audited or Management Accounts are now a Requirement for all Companies, including offshore, which maintain a Bank Account
Within the context of tightening Anti-Money Laundering regulations, the Central Bank of Cyprus has amended its AML Directive requiring thereby the clients of Credit Institutions in Cyprus to prepare and submit recent audited or management accounts.
Who is concerned?
This obligation concerns the following:
Legal entities of any kind (Companies, Foundations, Institutions, Trusts etc);
Individuals who receive income from any company they might control in any way.
My company is subject to this requirement. Should I proceed to the preparation of audited accounts or management accounts?
In case of Cyprus companies, the preparation of audited accounts is mandatory (irrespective of the status of the company: trading, holding, dormant etc.). By audited accounts, we refer to the financial statements prepared by a certified auditor. This applies to all the jurisdictions where the submission of audited financial statements is required by the local legislation.
In case of Offshore companies, that is not subject to a statutory obligation to prepare audited accounts, management accounts are required.  By management accounts, we refer to the Profit & Loss and Balance Sheet of a company. The Profit & Loss shows the results of a company for a certain year. It includes the income earned and expenses incurred. The Balance Sheet shows the financial position of a company for a certain year (the company's Assets, Liabilities and Shareholders' Equity).
We hereby wish to inform you that within the frames of ensuring compliance of all the companies under the management of the AGP Group, we will contact you personally in order to arrange the preparation of the accounts.
In case your company is not under the management of AGP, you can contact directly the AGP Accounting Ltd or AGP Management Ltd for further information on the requirements and the procedure.