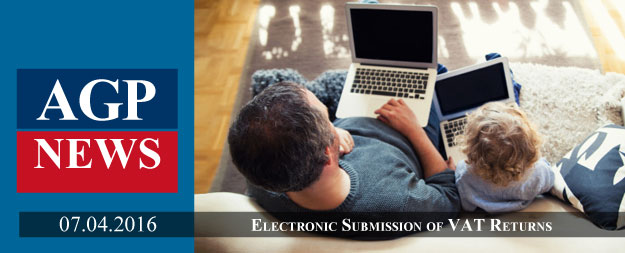 Cyprus Companies | Electronic submission of VAT returns
Registration to TAXISnet VAT is recommended
The draft bill on the mandatory electronic submission of VAT returns for legal entities is expected to be approved shortly by the House of Representatives.
In order to avoid any inconvenience and unnecessary delays, the Cyprus Tax Department issued today (07.04.2016) a related announcement recommending that all the concerned legal entities proceed as soon as possible to their registration to Taxisnet VAT.
In order to be able to submit electronically VAT returns, the legal entity must:
have submitted at least one VAT return via the standard procedure (i.e. hard copy form)

obtain access (credentials) to the TAXISnet VAT system.
In order to obtain access, it is necessary to complete and submit the form TAXISnet 01-VAT:
either to one of the district tax offices;
or by e-mail at vatvima@vat.mof.gov.cy; 

or by post at the address: Tax Department, 1471 Nicosia;

or by fax at 22 454874.
Please note that TAXISnet Direct Taxation and TAXISnet VAT require a separate registration to each of them.
The above information is provided for general purposes only and does not constitute legal or other advice.
If you require assistance with the registration of your company to TAXISnet VAT, you can get in touch with our tax specialists.