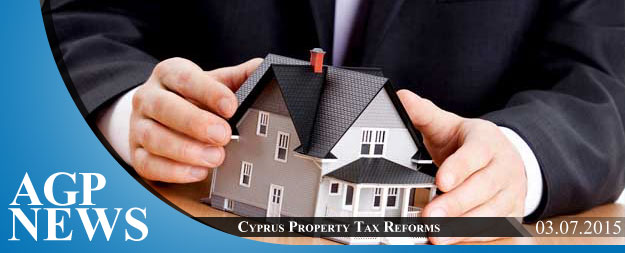 On Wednesday, 1st July 2015, a set of five tax packages was approved by the Cabinet of Ministers, which was submitted to the parliament on Thursday, 2 July 2015. By introducing these tax reforms, the government aims to modernize the framework and to harmonize it with the EU directives.
Some of the most significant changes are introduced in the property tax framework, as the existing Law will be replaced by a new one.
Among the provisions are the following:
The immovable property tax will be levied at the rate of 1% on the value of the property.

The value of the property will be based on the latest valuation (as of the  1st January 2013).

The tax is to be paid by 31 October and 10% discount is granted, if the tax is paid at least 30 days before the deadline.

A rebate of up to EUR 25 is applied, which is expected to affect approximately 12 % of all property owners.
If you require any further information or legal advice on the new tax reforms in Cyprus, you can get in touch with our team.