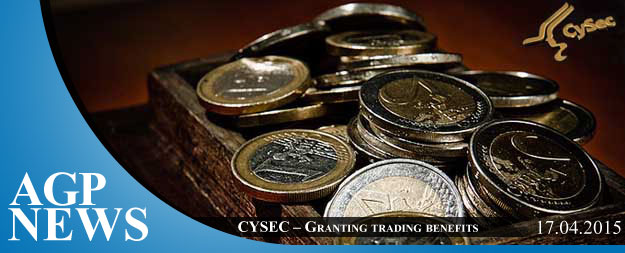 CySEC, the regulatory body of Forex and Binary Options Companies in Cyprus, observed that a number of CIFs follow certain practices in relation to the trading benefits they grant to their clients (either as welcome bonus or as incentives) that are not consistent with the regulations.
Below follows a succinct list of such practices:
Absence of a clear, complete and understandable explanation of the conditions of a trading benefit granted to the clients.
Granting trading benefits without the explicit consent and acceptance of the client.
Tight time-frames for the fulfillment of the trading benefit conditions
Modification of the trading benefit conditions without informing in advance the clients.
Improper allocation of profits and/or losses to the clients.
Incomplete information to the clients regarding their available funds.
Imposing high charges in case of funds withdrawal.
If a CIF follows one of these practices, it should reevaluate its internal policies and comply with CySEC's regulations or if a trader observes such practices he/she can file a complain to the regulatory body.
If you require legal advice, you can get in touch with our Regulatory Advisory team.
Source: CySEC's circular C065