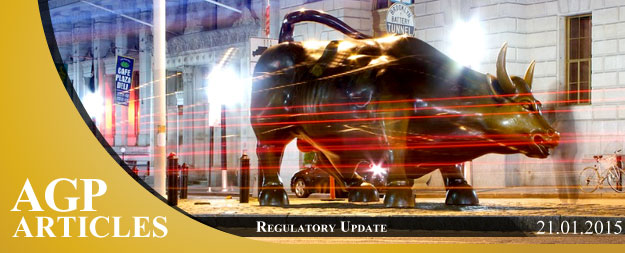 The Law which provides for the provision of investment services, the exercise of investment activities, the operation of regulated markets and other related matters(Amendment) of 2013 (L.193(1)/2014) has been published in the Official Gazette, no.4480, First Annex, Part1 and is in effect as of December 19,2014, the date of its publication in the Gazette.
Objective of the Amending Law193(1)/2014
The main objective of the Law is the harmonization of the national law with the following European Law:
Directive 2013/36/EU on the access to the activity of credit institutions and the prudential supervision of credit institutions and investment firms; and

Regulation (EU) No 575/2013 on prudential requirements for credit institutions and investment firms.
Main provisions of the Amending Law 193(1)/2014
Reduction of the CIF's share capital
The minimum initial capital requirement for Cyprus Forex (FX) and Binary Options firms has been reduced as illustrated below:
Market Maker (dealing on own account): From 1.000.000 EURO to 730.000 EURO

Broker (safeguarding of clients' funds): From 200.000 EURO to 125.000 EURO

Broker (not safeguarding of clients' funds): From 80.000 EURO to 50.000 EURO
As a consequence of the above, CySEC's Directives DI144-2007-05 on the capital adequacy of Investment Firms and DI144-2007-06 on large exposures of Investment Firms have been revoked.
Forms 144-05-06.1, 144-06-08.1 and 144-06-08.2 have been revoked/amended
CySEC has prepared new forms for the calculation of capital adequacy. The new forms are divided as follows:
Form 144-14-06.1 Calculation of own funds and capital adequacy ratio

Form 144-14-07 Leverage

Form 144-14-08.1 Large exposures to institutions and non-institutions

Form 144-14-08.2 Exposures to Directors

Form 144-14-08.3 Exposures to Shareholders

Form 144-14-09 Geographical breakdown of exposures
These Forms are posted in the CySEC website. For more details regarding the submission of these Forms please refer to the Guide for CRD4 issued by CySEC.
As far as the first reporting is concerned, CIFs are obliged to fill in the new forms for December 31, 2014 and submit them to CySEC by February 28, 2015, the latest, through TRS system only. The technical details (such as naming convention) for the submission of the Forms are presented in in the Circular – C038 Prudential supervision – Implementation of CRDIV package.
Once the new forms have been submitted via the TRS an email should follow with the following accounts to crdsubmission@cysec.gov.cy :
Trial balance

Balance sheet

Profit and Loss a/c
This content is for general information purposes only, and should not be used as a substitute for consultation with professional advisors. If you require any additional clarifications, you can get in touch with us.