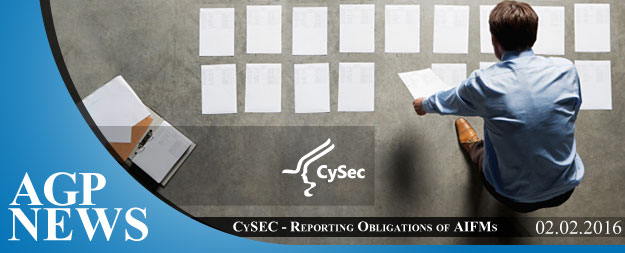 On the 1st of February 2016, the Cyprus Securities and Exchange Commission issued the Circular No. E110 in order to remind the Alternative Investment Fund Managers ("AIFMs") and the Sub Threshold AIFMs (i.e. "the external managers and internally managed AIFs") of their obligations to report to CySEC, according to the AIFM Law of 2013 (Section 31).
How often should the AIFMs and/or the Sub Threshold AIFMs submit the required reports? 
The AIFMs should proceed to the reporting every three (3), six (6) or twelve (12) months depending on the value of assets under management, as determined in the EU Regulation 231/2013 [art.100(3)]. The report must be submitted as soon as possible within a month (the latest) after the end of the reporting period.
Regarding, the Sub Threshold AIFMs, the reports must be filed every twelve (12) months as soon as possible within a month after the end of the specified period.
Please note the following:
The first reporting reference date: 31st of December 2015.
The deadline by which the reports must be submitted for the aforementioned reporting period (exceptionally):  11th of March 2016.
You can find further details on the required information to be submitted and on the procedure in the circular.
For legal advice on any compliance matters, you can get in touch with our regulatory lawyers.