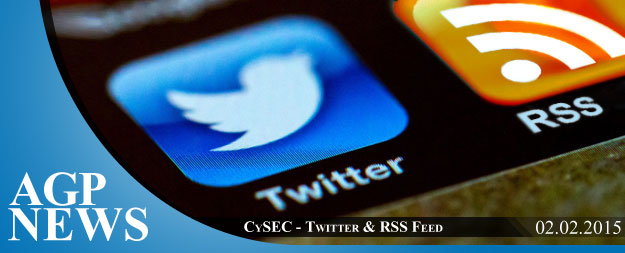 Cyprus Securities and Exchange Commission has announced the launch of their new website. At the same time, aiming to optimize the efficiency of their communication policy, CySEC has decided to replace their e-mail service with Twitter and RSS Feed.
All interested parties (regulated entities, brokers, investors, traders among others) are invited to follow CySEC on Twitter or to subscribe to its RSS feed.
CySEC announces its intention to launch its Web Portal within the next weeks. Thereby, it aims to simplify and accelerate communication with the Regulated Entities, by digitizing the submission of correspondence and electronic forms.
If you require any information on CySEC, you can get in touch with our Regulatory Advisory Team.