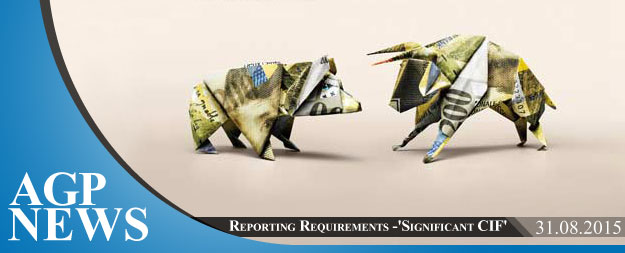 Pursuant to the Cyprus Securities and Exchange Commission's Circular-C081 and in compliance with the Investment Services and Activities and Regulated Markets Law, as in force and the Directive DI144-2014-14 for the Prudential Supervision of Investment Firms, a Cyprus Investment Firm ('CIF') has to make important arrangements in order to establish and have in place sound, effective and comprehensive strategies, processes and systems when it meets any of the following criteria:
total assets exceed €43 million;

Annual fees /commission income/ turnover for the preceding 12 months exceed €50 million;

clients' money exceed €60 million;

clients' assets exceed €2 billion.
In the event that a CIF meets, at any time, one or more, of the abovementioned criteria it is considered to be a 'significant CIF' and has to make during three month period all the necessary arrangements in order to comply with the requirements of CySEC.
For further information on the reporting requirements that apply to a 'significant CIF' you may contact our experts.