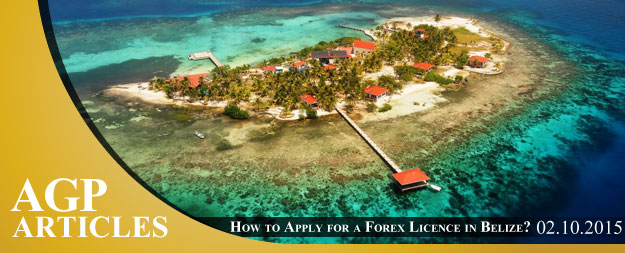 In order to apply for a Forex Brokerage Licence in Belize, a company should meet the following conditions:
Special provisions, permitting to the company to conduct forex related activities, must be added to the Memorandum and to the Articles of Association.

The company must ensure that the minimum capital required ($100,000) is deposited in a local bank. This amount should remain intact in the account at all times. (The Bank shall issue a Blocked Funds Letter.)

Preparation of the full due diligence on the directors, as well as on the beneficial owner(s) of the company is also required.

The payment of the non-refundable US$500 application fee to the IFSC is required upon submission of the application.
How long does it take to obtain a forex licence in Belize?
 In average, the licence can be granted within 3 months, from the date of submission of the application.
What are the applicable taxes?
Belize IBC is exempt from all local taxes, including, among others, tax on profits, income tax, capital gain tax, dividend tax, as well as stamp duty on transfer of corporate shares.
For further information on forex licensing in Belize and in other jurisdictions, you can get in touch with our Regulatory Advisory Team.