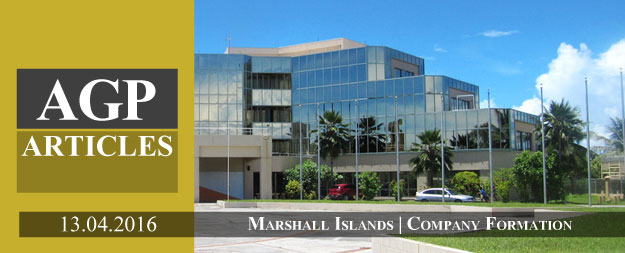 Why choose Marshall Islands for the registration of an International Business Company (IBC)?
Highest Level of Confidentiality
No public register, meaning no disclosure of details of the company's beneficial owners, shareholders and directors to the public.  Furthermore, please note that the AGP Corporate Team can register a Marshall Islands company directly with the Registrar of Companies without the assistance of any intermediaries. This can ensure additional confidentiality in comparison to other offshore jurisdictions as the beneficial owners' details are not disclosed to the Registrar or to any third parties (i.e. agents). For further information, you can contact directly our team.
Zero Taxation
Non-residents are exempt from all local taxes.
Incorporation and Other Requirements
Minimum number of directors: one (1)

Minimum number of shareholders: one (1)

No minimal capital requirements

No filing of audited accounts and annual returns

No requirement for annual meetings. Furthermore, if such meetings do take place, they can take place anywhere in the world.
Fast Incorporation Procedure
The company registration can be completed within a few days.
Competitive Prices
Marshall Islands Company is perhaps the most affordable solution in comparison to other offshore jurisdictions such as BVI and Belize. Moreover, please note that the due diligence and compliance requirements for BVI and Belize have been enhanced. For further information, please click on the links above.
No Exchange Control
What is the procedure for the company registration?
Carry out the name check;

Submit the relevant application to the Registrar of Companies;

Obtain the corporate documents.
What are the name requirements for a Marshall Islands company?
The name must end with a specific suffix or abbreviation:
Incorporated

Corporation

Public Company Limited

Proprietary etc.
Are there any restrictions regarding the name of a Marshall Islands company?
Yes, the names must not end with bank, chartered, establishment, insurance, partnership, foundation or trust. Furthermore, the name should not indicate any relation or affiliation to the local, state or the national authorities.
For further information on the registration of a Marshall Islands company, you can get in touch with our corporate team.