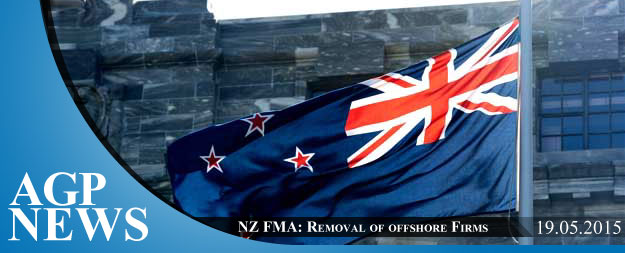 The Financial Markets Authority (FMA) issued today an announcement confirming that a number of offshore firms have been removed from the Financial Services Provider Register (FSPR).
So far only this year, 23 firms have been removed from the FSPR by the FMA and another 20 firms have been prevented from completing their registration on it.
The FSPR is maintained by the Registrar of Companies, however, the FMA is able to give instructions to the Registrar to remove companies from the FSPR, provided that a company is giving a false or a misleading impression about the extent to which it is regulated in New Zealand. More precisely, a number of companies have been registered on the FSPR, only to take advantage of "New Zealand's good reputation as well-regulated jurisdiction", while the companies themselves operate abroad, without any substance in New Zealand. Concerns have been also expressed regarding the fact that the local NZ agents facilitate the registrations of such companies, by providing nominee directors and other facilities in order to give the appearance that the business operates locally, while this is not the case. Such cases will be closely monitored.
Does this means that FMA can proceed to the deregistration of a company without any notice?
No, the FMA must follow a statutory process in order to proceed to the removal of  Firms from the FSPR. This means that the concerned firms are given the opportunity to justify why they should be allowed to remain registered, by responding to the FMA's concerns.
In either case, the FMA continues issuing warnings in the cases where a number of complaints have been received regarding particular companies and where the companies failed to provide the authorities with adequate answers. All the concerned parties are encouraged to monitor the FMA's announcements.
If you require any advice on FMA's decisions, please get in touch  with our Legal and Regulatory Advisory Team.