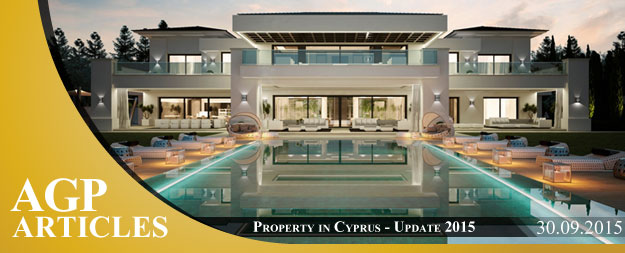 Can a foreigner purchase real estate in Cyprus?
Yes, however, please note that the Law makes a distinction between EU citizens and non-EU citizens.
What does the law provide for the EU citizens interested in acquiring property in Cyprus?
The Acquisition of Immovable Property (Aliens) (Amendment) Law 54(I) of 2003, which was enacted on the 1s of May 2004 (the date of accession of Cyprus to the EU, lifted a significant number of restrictions. As a result, EU citizens, who reside permanently in Cyprus, do not need to obtain any particular permission in order to purchase and own real estate in Cyprus.
However, EU citizens, who do not live or work in Cyprus and as a result cannot be considered permanent residents have to obtain permission, if they are interested in purchasing immovable property (either a house or an apartment). However, they do not need a permit in order to buy or own land.
What does the law provide for the non-EU citizens interested in purchasing real estate in Cyprus?
Non-EU citizens have to apply in order to obtain permission to purchase immovable property in Cyprus (either a house or an apartment or a building plot or land).
Surface Restrictions: The property cannot exceed 4,014m².

Authority: District Officer (previously the Council of Ministers was in charge).

Timeframe of the approval process: Three to six months.
Cyprus Companies, whose shareholders are non-EU citizens, may purchase offices/premises for business purposes, as well as property for their foreign employees.
Can a non-EU citizen apply for permission to purchase property exceeding 4,014m²?
Yes, under very specific circumstances. In such cases,  the District Officer (previously, it was the Council of Ministers) may approve the purchase of property exceeding 4,014m². The approval may be granted, provided that the property will be used for the development of the tourist industry or of any other sector the Authorities may consider appropriate.
Also, a non-EU citizen may also obtain permission to purchase a shop, in addition to a house, provided that the shop will be used only for business purposes (trading).
What are the applicable property taxes?
In July 2015, a number of new property tax reforms have been voted by the Parliament of the Republic of Cyprus. For further information, please, check out Property in Cyprus (Update 2015) – Part II, which shall be published in due course. In the meantime, you can subscribe to our newsletter.