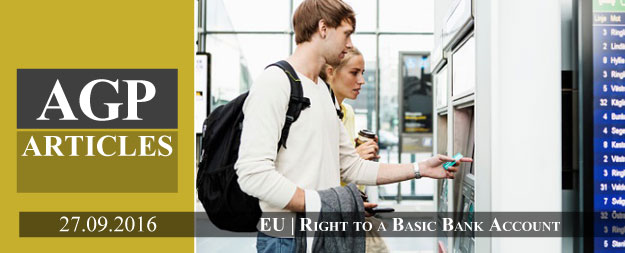 Did you know that EU citizens (and legal residents) are entitled to a basic bank account in the EU?
Indeed, according to the EU Directive 2014/92/EU on the comparability of fees related to payment accounts, payment account switching and access to payment accounts with basic features banks cannot refuse an application for a basic payment account on the grounds of residence or nationality.
This means that you can open a bank account in an EU member state even if you do not live in the country where the bank is located.
However, please note that this right applies only for basic payment accounts and does not include other types of bank accounts, such as savings accounts, accounts with credit facilities etc.
What is a basic bank account?
A basic bank account is a payment account with basic features enabling its owner to:
make deposits/place funds;

withdraw cash within the EU at the counter or at the ATMs;

receive payments and execute payment transactions (for example through direct debit cards), including online payments;
On what grounds can a bank refuse your application for a basic bank account?
in case of non-compliance with the EU rules on money laundering and terrorist financing;

if the applicant has already a similar account in another bank in the same member state;

Furthermore, please note that in case of applying for an account in a country other than the one, where the applicant resides, then the bank may require solid reasons for opening such an account (i.e. a citizen may live in one member state and work in another etc.).
If you require assistance in opening a bank account in Cyprus or in another country, please refer to the Bank Account Opening section of this website.