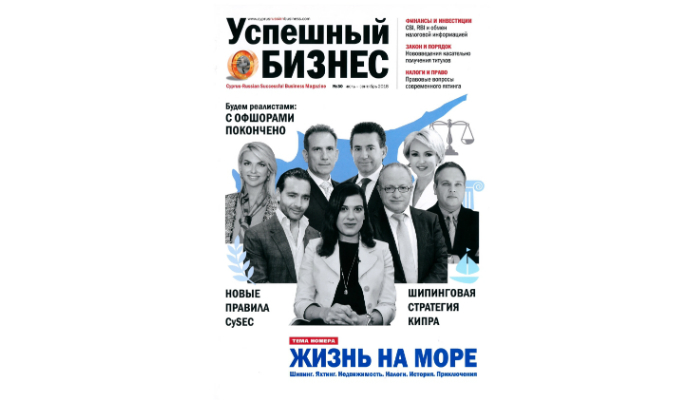 The Cyprus-Russian Successful Business magazine highlighted the Law Firms that play a major role in various business sectors of the Cyprus economy.
In the "Who is Who" section of the magazine the editors handpicked the most respectful and influential Law Firms and Lawyers from all over Cyprus.
AGP & Co was of course included with an interview of the Managing Director Mr. Angelos Paphitis and a presentation of the Firm.