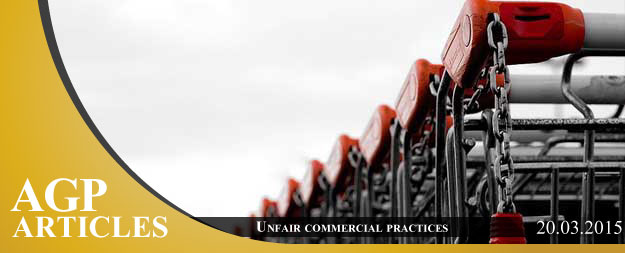 The Directive on Unfair Commercial Practices was enacted in 2005.
It aims:
to boost consumer confidence
to facilitate businesses in their cross border trading operations.
The Unfair Commercial Practices Directive contains harmonised rules for the fight against unfair commercial practices.
The Unfair Commercial Practices Directive ensures that consumers are not misled or exposed to aggressive marketing and that any claim made by traders in the EU is clear, accurate and substantiated. It seeks to enable consumers to make informed and meaningful choices.
The Price Indication Directive aims to:
improves consumer information
facilitate price comparison.
This price information must be:
unambiguous
clearly legible;
easily identifiable.
Blacklist of Unfair Commercial Practices
Certain Commercial Practices are prohibited under all circumstances.
The Unfair Commercial Practices Directive provides for a Black List. Among the practices that are included in it are the following:
Emotional Pressure – For instance, the Consumer may be told that unless s/he proceeds to the purchase of a product or a service, the trader's job or livelihood will be in jeopardy.
Advertising Products that cannot be legally sold
Falsely claiming to have Trust Marks and Codes – A trader is not allowed to claim being signatory to a code of conduct, when this is not the case.
Bait Advertising – It prohibited to use one product to lure the consumer into considering a purchase and then switch to promoting a different product.
Direct exhortations to children
Mixed Messages – It is necessary to clearly indicate the advertising nature of a testimony.
Fraudulent/False use of "Limited Offers" "Special Offers for today only"
False Prize Winning
If you require legal advice on the Unfair Commercial Practices, please get in touch.