TRADEMARK REGISTRATION
AGP Law has over the years built a strong reputation in the field of trademark registrations, on a National, Community (EU) and International level. We encourage our clients to protect their trademarks, brand names, logos, slogans and images.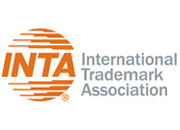 AGP Law is proud to be an official member of the International Trademark Association, keeping our IP lawyers up to date and in full awareness of the international IP trends, programs and events.
We offer trademark registrations in over 120 countries all over the world, in addition to the harmonized single application for all EU Member States (EUIPO). This has been the result of our Firm's excellent networking with local agents in each country. Trade mark protection in many countries requires that a local agent is appointed; this is sometimes hard to do since a trustworthy and efficient local agent is not easy to find; however, we did it for you. We are glad to have a truly global network of the finest agents on IP law who work on the same values as we do. Currently, our international network of AGP Law IP agents/attorneys exceeds 100 professionals.
All you need to know about Trademark Registrations