Our dynamic team of local and international lawyers, counsels, and barristers, is an arbitration powerhouse for international arbitrations. We are conflict-free and experts across numerous jurisdictions and sectors.
Arbitration is an internationally accepted means of resolving disputes noted for its flexibility, fast process, and ease of enforcement. Our team of international lawyers, counsels and barristers provides high-quality advice on drafting arbitration clauses, processing strategies, conducting of proceedings in international arbitration centres, assisting on expert evidence, recognition, and enforcement of interim and final awards, including interim and ex-parte injunctions in jurisdictions other than the applicable law and forum as per arbitration clauses, in aid and in support of the arbitration proceedings.
Members of AGP Law possess vast expertise in international arbitrations and have participated in both institutional and ad hoc arbitrations worldwide. We have been involved in prominent arbitration bodies such as LCIA, ICC, SIAC, DIFC, LME, AAA, and CAS.
We advise on global arbitration for a wide range of clients on issues arising under the rules and laws of the British Virgin Islands, Bermuda, the Cayman Islands, Cyprus, England & Wales, Hong Kong, India, Jersey, Netherlands, Russia, Saudi Arabia, Singapore, Sweden, Switzerland, Turkey, and USA.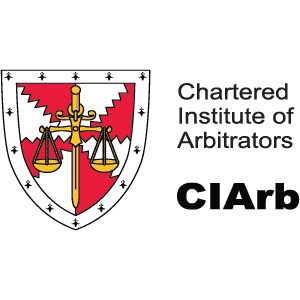 AGP Law barristers Timothy Frith and Dr. Natalia Perova are both certified Fellows of The Chartered Institute of Arbitrators (CIArb) in recognition of their extensive experience and qualifications as arbitrators.
Members of AGP Law have acted in arbitrations representing States, banks, tech firms, transport companies, airlines, hedge funds, high net worth individuals, brokers and investment firms in arbitrations involving the following practice areas and industries:
Commercial & Corporate / Shareholders Disputes;

Shipping;

Property & Construction;

Technology;

Insurance, Banking & Finance, Derivatives;

Energy / Oil and Gas;

Fraud;

Sale and Carriage of Goods;

Intellectual Property;

Sport disputes.