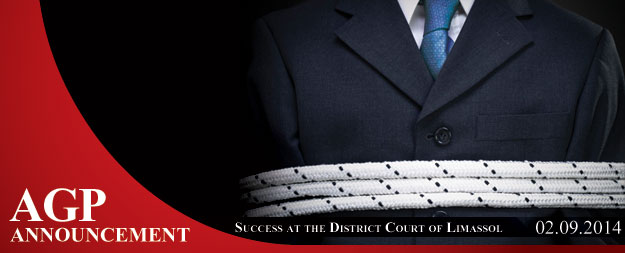 Today, our Firm has been successful before the District Court of Limassol, Cyprus, as an interim order which was granted in favor of our Clients became absolute.
On behalf of our clients (in a class action of 53 claimants), we filed a class action against an Investment Firm (Forex Broker & Market Maker) trading as LQD Markets (ex-Tadawal) for losses our clients claim to have incurred, as a result of alleged negligence and other offences committed by the Investment Firm.
Earlier in July, after filing an application for an interim order (Mareva Injunction) on behalf of our Clients, a freezing order of the company's bank accounts was issued for the amount of USD 1.719.865. 
Today, the District Court of Limassol delivered a judgment and ruled in favor of our Clients and the interim order became absolute, meaning that the freezing order shall remain in force until the very end of the litigation procedure between the Claimants and the Defendants. 
For more information on the Mareva Injunction, please refer to our related article.