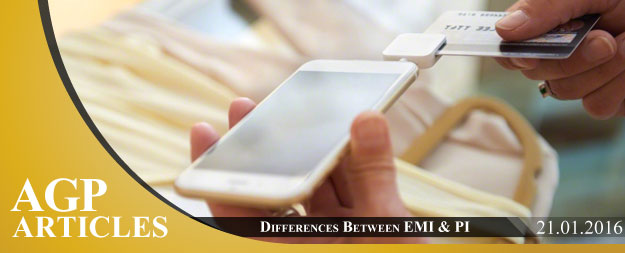 Recommended contact person
What is the difference between Electronic Money Institution (EMI) & Payment Institution (PI) licensing?
Entrepreneurs and businessmen may hesitate between the EMI and the PI licence, unsure which one corresponds better to the scope of the business they intend to establish.  Indeed, the two types are quite similar in some aspects, however, there is also a defining key difference. The aim of this article is to clarify the similarities and the differences so that you could make a more informed decision on which licence (between these two) a specific business actually needs.
So, what are the similarities between the EMIs and the PIs in Cyprus?
Both EMIs and PIs are regulated by the same authority, the Central Bank of Cyprus;
Application Requirements are in most aspects similar. Ditto for the following:

Shareholding Requirements;
Personnel Requirements;
Accounting and External Audit obligations etc.

Both PIs and EMIs can provide payment services. 
What about the differences then?
EMIs and PIs are subject to distinct regulations and laws. In Cyprus EMIs are governed by the Electronic Money Law (2012), while PIs are regulated by the Payment Services Law (2009-2010).
The main (and defining) key difference is that EMIs are entitled to issue electronic money (in addition to their ability to function as PIs and provide payment services).
According to the EU Directive 2009/110/EC and the Cyprus Electronic Money Law (2012) "Electronic money" is defined as "electronically, including magnetically, stored monetary value as represented by a claim on the issuer which is issued on receipt of funds for the purpose of making payment transactions […], and which is accepted by a natural or legal person other than the electronic money issuer".
Taking into account the above, several other differences entail among which are the minimum initial capital requirements:
For the Payment Institutions:
20 000 EUR (money remitters)
50 000 EUR (mobile payments)
125 000 EUR (full-range payment services providers)
For the Electronic Money Institutions:
These are the key similarities and differences between E-money Institutions and Payment Institutions. If you require any further information or advice, you can get in touch with our Regulatory team.