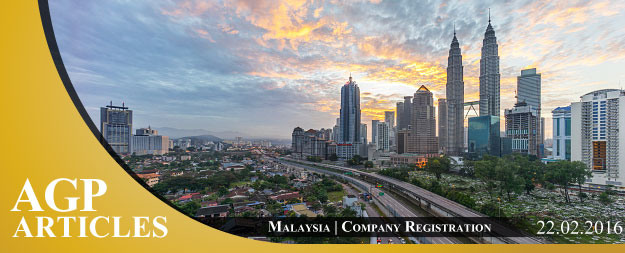 The registration of Malaysian companies (limited by shares) is regulated by the Malaysian Companies Act (1965). The incorporation procedure of a Malaysian company limited by shares can be quick and straightforward.
What are the minimum requirements for the registration of a Malaysian company limited by shares?
Directors: two (2) minimum

Physical persons

Age: at least 18 years old

Residency: in Malaysia

Shareholders: two (2) minimum

Secretary: one (1) minimum

physical person

Age: at least 18 years old

Qualifications:

member of a professional body (cf. Minister of Domestic Trade Cooperative and Consumerism)

licensed by the Companies Commission of Malaysia

Registered Office: mandatory.

It must be located in Malaysia and be open and accessible to the public during business hours.

Other requirements:

Accounting & Audit: mandatory

Annual General Meetings: mandatory (the first AGM must take place within 18 months after the incorporation and the subsequent AGMs must take place within 15 months after the previous AGM)

Annual Returns: Mandatory (submission within 6 months from the end of the financial year in question)
What is the incorporation procedure?
Application for name approval (time-frame: 1 – 2 working days)

Preparation of the incorporation documents (including the Memorandum and Articles of Association, statutory declaration by a director or promoter and declaration of compliance).

Submission of the aforementioned documents together with the payment of the incorporation fee, which depends on the share capital of the Malaysian company. (Please note that the required KYC procedures must have been completed before the submission.)

Issuance of the Certification of Incorporation by the Companies Commission of Malaysia, provided that all the required documents and forms are in order and that the procedure has been respected. (time frame: 1-2 working days).
Please note that a Malaysian private company can begin its business operations upon issuance of the Certificate of Incorporation.
If you are interested in the registration of an offshore company in Malaysia (or in another jurisdiction), please get in touch with our corporate lawyers for further information.