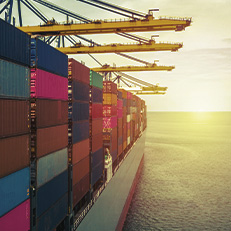 Ship Mortgages & Ship Finance
One of the most frequently used tools in securing the repayment of a loan in the shipping industry is a ship mortgage. In practice, a ship owner as the borrower of a loan, will be asked to provide to the lender with this form of security, to obtain the financing they need - most commonly for the purchase of a ship - whereas the lender will acquire an interest on the said ship.
According to the relevant legislation, any registered (provisionally or permanently) ship in the Registry of Cyprus, may be the subject of security for a loan. The mortgage must be submitted at the Registrar along with the collateral deed of covenants which shall include all of the contractual terms between the lender/mortgagee and the ship owner.
Upon registration, the date, time and all details pertaining to the mortgage will be submitted as well, and the mortgage will acquire priority regarding all subsequent mortgage registrations.
Under the Merchant Shipping Laws of 1963 (as amended), the creation of a mortgage on foreign ships which are allowed to fly the Cyprus flag under the registration of a bareboat charter (parallel-in) in Cyprus, is not permitted.
It is worth noting that under the Stamp Duty Act (19/1963), the mortgage documents are exempted from the stamp duty obligation, a factor which adds up to all the existing benefits of registering a ship under the Cyprus flag.
Our services include drafting and registering a mortgage and deeds of release and general assistance with the ship finance procedure.