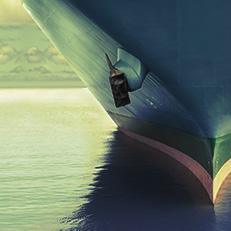 Ship Security Company Licensing
The Protection of Cyprus Ships Against Acts of Piracy and Other Unlawful Acts Law of 2012 (Law 77/2012), is the legislation enacted by the Government of Cyprus in 2012, in order to allow and to regulate the use of the private ship security companies by the ship owners of Cyprus flagged ships.
This statute was passed in an effort of the Government to deal with, and address the threat of piracy and that of other unlawful acts, since these are included among the main concerns of ship owners in terms of their ships' safety.
The prior approval of the Competent Authority is one of the main prerequisites for a private ship security company to be eligible to provide its services. In particular, the legal entity or its authorised representative must submit the application in the official language of Cyprus or in a language understood by the Competent Authority, providing all the necessary information along with the required documents, as these are stipulated by the Law.
If the Competent Authority is satisfied by the data and documents submitted, a certificate is issued attesting that the applicant company may provide security services to ships flying the Cyprus flag.
Under Section 36 of the Law, the Competent Authority has the power to proceed with the following actions:
to extend the validity period of the certificate; or

to suspend or cancel the validity of the certificate and to specify the scope or the time period of the said suspension or cancellation; or

to replace the certificate with a new one; or

to amend the particulars mentioned in a certificate; or

to amend the terms, or the prerequisites or the information cited on a certificate.
Under Section 23 of the Law, an authorized representative may be:
A citizen of the Republic of Cyprus or a national of another Member State residing in Cyprus within the scope of the Income Tax Laws of 2002 to Law (No.2) of 2011; or

A partnership incorporated and registered in accordance with the provisions of the Partnerships and Business Names Law, Cap 116 and Laws of 1997 to 2011, having its place of business in Cyprus and which employs permanent personnel in the Republic; or

A corporation, incorporated and registered according to the provisions of the Companies Law, Cap. 113 and Laws of 1968 to 2011 having its place of business in the Republic and furthermore it employs permanent personnel in the Republic.
Our team can:
provide advisory services to private ship security companies

assist with the preparation and submission of the application

and with obtaining the relevant certificate.