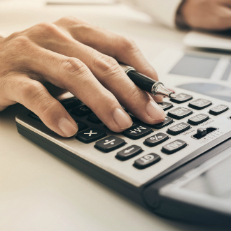 Accounting, Payroll, VAT, VIES & Tax Compliance
AGP has a professional in-house affiliated team of experienced accountants dedicated to providing IFRS accounting and payroll services for our international clients' companies as well as to assisting in the process for preparation of audited accounts.
Headed by Nicolas Patsalis with almost 20 years of experience in working in multicultural international companies, including for a Big Four Audit firm in New York and later on in Cyprus, our Accounting team is proud to be undertaking accounting, preparations for audit, payroll, VAT, VIES and Tax compliance engagements of any type and magnitude.  
Our services cover all type of companies, from private holding to international trading companies, and include:
preparation of accounts (monthly, quarterly or annually) and IFRS accounting;

bookkeeping and preparation of financial statements for audit purposes;

bank reconciliation;

filing of annual returns.
Our accounting team and tax consultants are dedicated to offering unlimited support and consultations with regards to your financial and accounting obligations.  We encourage you to be in contact with your appointed accounting team and feel free to make questions and request clarifications.
Managing payroll efficiently is essential for the smooth operation of a business, as failure to carry out properly all payroll-related tasks may result in penalties.
In order to avoid such risks, an increasing number of companies choose to outsource their payroll tasks in order to be able to focus on their main activities and avoid wasting time on formalities.
The AGP & Co Accounting Team can provide you with a comprehensive package of payroll services, among which are included the following:
registration of the company as employer and of its employees with the relevant authorities;

liaising with the Labor Office, the income tax authorities and the Department of Social Insurance for all payroll issues that may occur;

drafting employment contracts;

carrying out payments to employees and to the authorities;

preparing and submitting tax returns and all other relevant forms;

maintaining proper payment records as required by the legislation;

advising on employment law and regulations, as well as on all legal and tax issues that may arise regarding the company's payroll

advising on immigration issues and assisting on applying for work and residence permits on behalf of the foreign employees of the company.
By letting AGP & Co take care of your payroll, you can ensure that your company is at all times compliant with its payroll obligations and thereby you can focus on your main activities and the growth of your business.
Aiming at offering dedicated, high quality level and full package services to our clients, AGP accounting team provides VAT and VIES preparation and accounting services, including filing of VAT and reporting to local authorities and to the VAT Information Exchange System (VIES).
Our Services include:
registration of companies in the VAT authorities in Cyprus;

registration of Companies in the VIES (VAT Information Exchange System) authorities in Cyprus;

preparation and submission of the VAT and VIES returns to the relevant authorities;

preparation and submission of EU Sales Lists and IntraStat reports for companies which trade within the EU; 

maintaining VAT records.