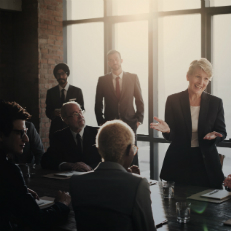 Company Searches in Cyprus & Abroad
The AGP Law Corporate Team offers company searches in Cyprus and at a number of jurisdictions.
Through access to the database of the "Department of Registrar of Companies" of Cyprus, as well as to the database of offshore Registries and other locations, we are able to find detailed information about companies. 
Through undertaking a company search, we are able to provide detailed reports including:
Company registration summary and company history up-to-date

Key financial aspects of the company including mortgages, encumbrances and attachments, making you aware of the company's debts, if any

Details of registered directors, secretaries and shareholders

Registered address of the company

Associated Companies, if listed
The information we are able to gather and have it forwarded to you is publicly available and does not constitute violation of any data protection law.  In the event that trustee shareholders are appointed then the identity of the beneficial owners will not be available nor disclosed. 
Company searches are strongly recommended prior to a merger and acquisition transaction so that you are well aware of whom you are dealing with.
Legal500 EMEA 2023 Edition
"We have been working with AGP Law for more than ten years now with respect to corporate and M&A transactions and we intend to continue working with them for many years to come. They are true experts in Cyprus when it comes to corporate & M&A transactions; they appreciate the expertise that different projects require, and they are able to deliver high end results in a timely manner".

"The firm's Commercial & Corporate department consists of true experts, very proactive, understanding issues and taking a constructive approach. I must say that AGP Law is a market leader in Cyprus when it comes to complex corporate projects"

"The corporate – commercial team of AGP Law is a truly large one, aiming at being high end professionals and to meet all strict deadlines, for sure one of the best legal teams in Cyprus. The firm has an excellent team of corporate lawyers, consultants and administrators"

"A few professionals that I have worked with, and I highly recommend Angelos Paphitis an intelligent and high calibre professional as well as Margarita Sofokleous an excellent and knowledgeable lawyer. This team stands out because they will go above and beyond for their clients and will do everything humanly possible to achieve the best results".

"They have a very strong team, well-coordinated with deep professional expertise, knowledgeable and commercially minded compared to other firms in Cyprus".

"Angelos Paphitis, an excellent advocate and leader, always straight to the point and very supportive; and Margarita Sofokleous a very knowledgeable corporate lawyer".