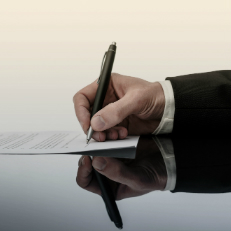 Corporate & Secretarial Services
Through educated, trained, motivated, and highly experienced team of lawyers, consultants and corporate managers, AGP is a global Service Provider delivering tailor-made solutions and corporate services to our international clients.
A Truly International, Multi-Awarded Tailor-made Services Provider
AGP & Co Corporate & Fiduciary Services Team is a truly International "Tailor-made" Service Provider, highly experienced and specialized on corporate management and administration, secretarial services and corporate governance matters.  We aim at delivering Tailor-made services in a highly motivated environment.
Compliant with Local and International Standards & Regulations 
Being regulated by the Cyprus Bar Association and being a full member of the Society of Trust and Estate Practitioners (STEP), AGP is not only in compliance with domestic laws as to corporate services obligations and assurances, but also at an international level.
Through our Firm's combination of corporate lawyers, tax advisors, compliance consultants and corporate managers we are offering a unique set of skills towards our Clients' best interests and protection.
Corporate Services include:
international Company Formations and Readily available "Shelf" companies,

corporate Management & Administration,

appointment of Nominee Directors, Trustee Shareholders & Secretaries,

local Agency services & Registered Office Addresses,

maintenance of statutory books and records,

organization of Annual General Meetings (AGM) and Extraordinary General Meetings (EGM),

preparation of minutes for Board of Directors and Shareholders meetings, including drafting of all kind of resolutions,

translation of documents, notarization and Apostil certifications,

issuing of all types of corporate certificates (such as certificates of incumbency, corporate certificates, certificates of good standing etc.)

other secretarial services.