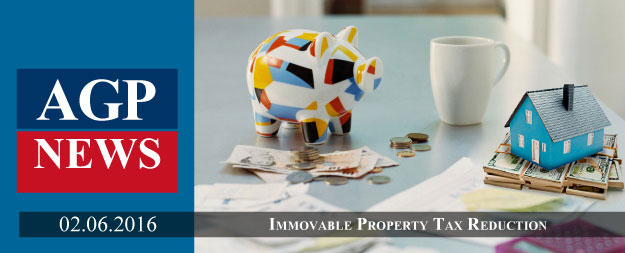 On Wednesday, 1st of June 2016, the Council of Ministers of the Republic of Cyprus proceeded to:
the approval of the immovable property tax reduction by 50% and to

the abolishment of immovable property tax collected by municipalities and communities.
More specifically, the government approved the reduction of the immovable property tax by 50%, i.e. to 0.5 per mille in order to offset the obligation imposed by the EU to charge VAT (at the rate of 19%) on transactions in the context of commercial transactions of buildable land.
Furthermore, according to the Minister of Finance, Harris Georgiades, the Council of Ministers decided to maintain the 20% discount for citizens who choose to pay on time their immovable tax on the internet or through credit institutions and the 17.5% discount for the citizens that decide to make their tax payment timely at the Tax Department Offices. Moreover, tax up to € 25 will not be collected.
It is announced that this proposal is expected to be submitted to the Parliament of Cyprus shortly.
If you have any questions regarding the purchase of immovable property in Cyprus, please get in touch with our team.